PXT Select is a candidate assessment tool that helps you hire the right people for the right job with scientifically validated hiring assessments.
Hire and Engage the Right People to Build a Better Organisation
PXT Select is a candidate assessment tool that helps select the right people for the job so organisations and people thrive. We use PXT Select to help align people to roles based on the traits most important to be successful, so you can hire smarter, and retain longer. With PXT Select, hire the right people to build a better future.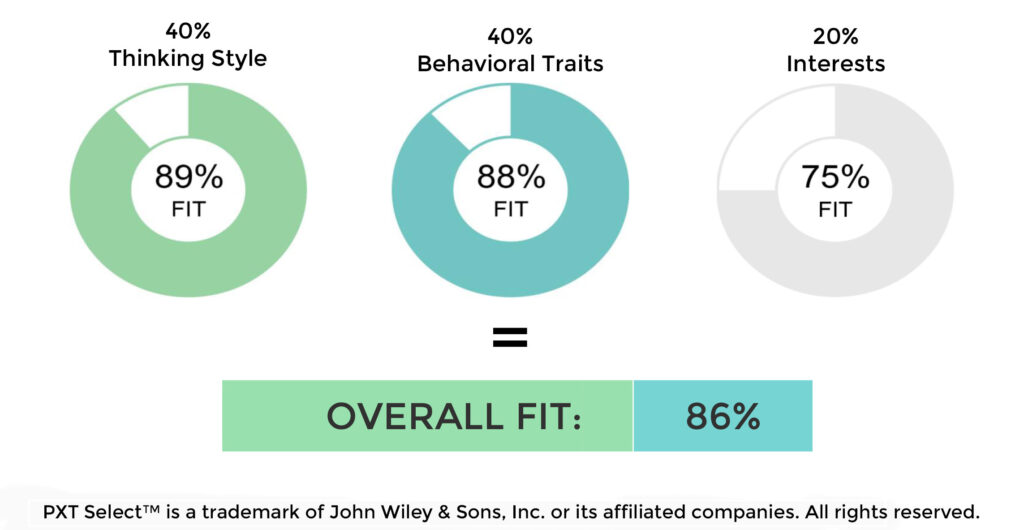 People stay longer when you get hiring right
Improve your quality of hire and easily predict your candidate's job fit. Screen and compare your candidates in no time with objective and bias-free insights.
Make informed hiring decisions
Making the wrong talent decision hurts. Ensure you're hiring the best candidate for the role with PXT Select's vast assessment library for all job roles.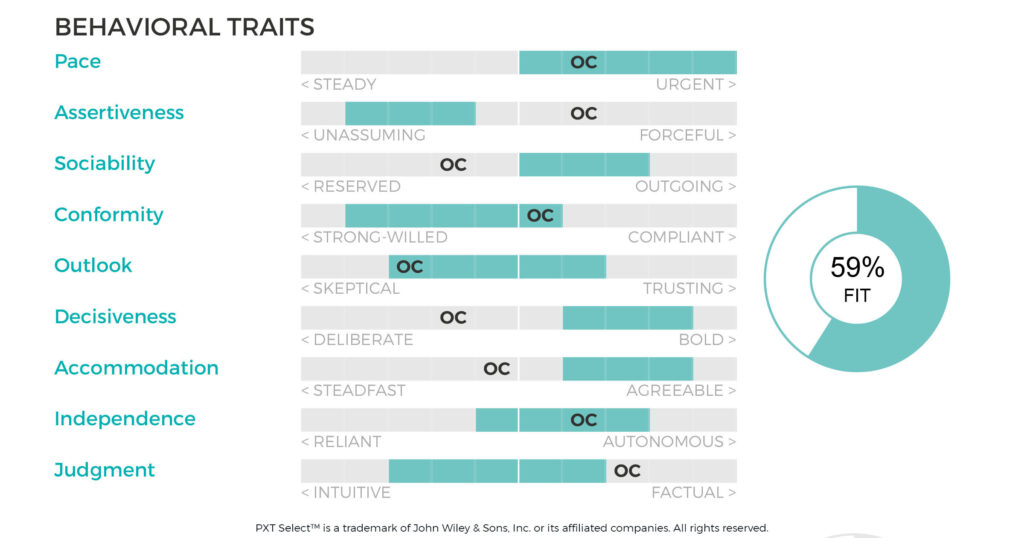 One Assessment, Thirteen Possible Reports
Comprehensive Selection Report
Performance Model Report
Leadership Report
Multiple Positions Report
Multiple Candidates Report
Manager-Employee Report
Individual's Graph
Individual's Report
Coaching Report
Team Report
Sales: Comprehensive Report
Sales: Coaching Report
Sales: Individual Feedback Report
Want More Help with Hiring Decisions? Complete This Quiz to Receive Our eBook
Take this quiz to either receive our free eBook 
Sample interview questions
PXT Select is the only candidate selection tool you'll need. PXT's Selection Report provides a range of sample questions with points to look out for depending on how the candidate answered, as you can find in the sample report above.

When working with a team, how do you get buy-in from your colleagues if you think you have a good idea?
Describe a recent situation where you felt it was best to defer to others or not take action. What was the result?
Describe a time when you waited too long to make a decision. What were the consequences? What would you do differently?
Would you describe your decision-making style as bold or cautious? Give an example of when it would have been better to take the opposite approach.
Describe a situation where you had to explain a technical or complex subject to others. What steps did you take to ensure you adequately explained the key points?
If you analyse numerical data and find that it calls for a change—such as reallocating resources or adjusting a process—how would you convince others that the change is needed?
Tell me about a time when your supervisor made a decision and you disagreed with it. How would colleagues describe your reaction to the situation?
PXT Select Enables You To...
Hiring managers and recruiters are often not aligned on the job requirements prior to casting the recruiting net.
Our breadth of performance models can help get everyone on the same page so they know exactly who they're looking for, and the traits required to be successful in the role.
Without the right tools, or without the right data, making objective hiring decisions can be daunting.
Data driven candidate insights help managers assess how well candidates fit the job requirements, and make better informed talent decisions.
Hiring the wrong person can be risky and expensive.
With our unique Job Fit feature, we help to objectively compare candidates against the chosen benchmark to understand how well they fit the role requirements.
It takes effort to hire the right person. Setting them up for long term success requires even more.

Our full suite of reports provides a path to employee engagement. Engage your workforce by helping managers onboard, coach, and develop their people to their full potential.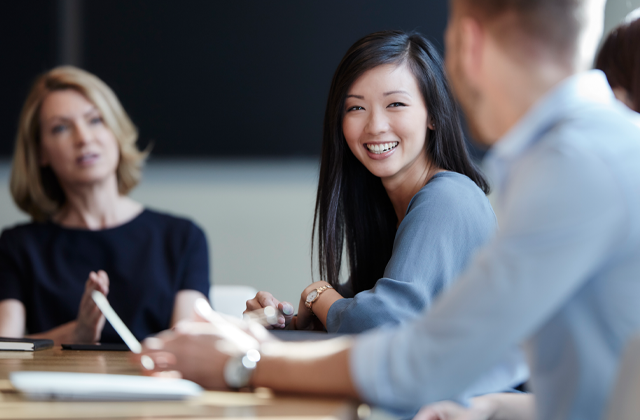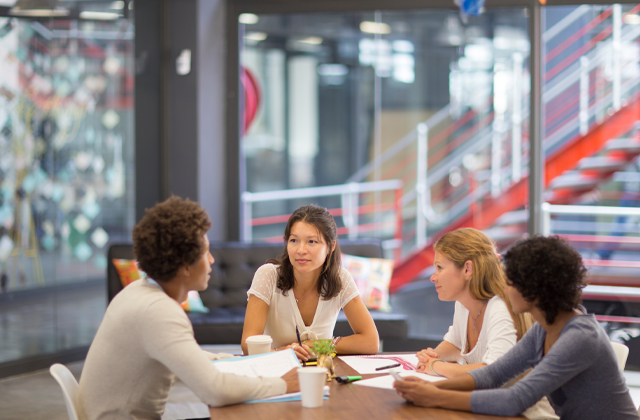 Mending The Engagement Gap eBook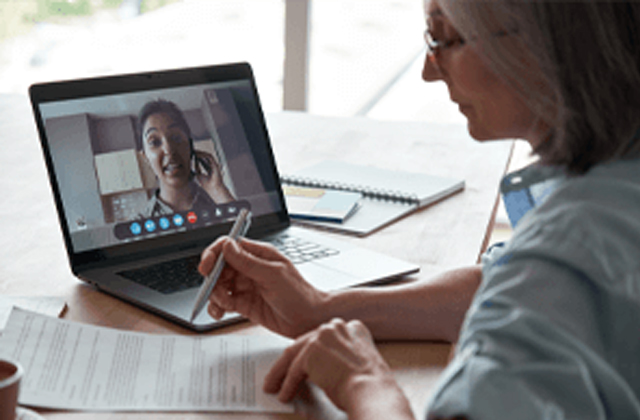 Leading With Confidence eBook
Would you like to know more?
Send us a message on the form to the right or use the links below.