Alicia is a 23-year-old Marketing and Social Media Assistant at Culture Stretch who started her Level 4 Apprenticeship in Marketing in February 2022. Take a look at the article below to find out about Alicia's journey as a remote apprentice and how she got along in her first month!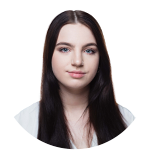 How did you start your Apprenticeship?
My journey with Culture Stretch started on March 29th 2021 when I joined through the government Kickstarter scheme during the COVID-19 pandemic. 
Culture Stretch has been invested in my development from the very start, enabling me to develop my existing knowledge and skills as well as offering many opportunities to gain new ones! 
I had completed a Level 2 Apprenticeship in Marketing in a previous role and was eager to complete a higher level Apprenticeship to further my knowledge, skills and behaviours within Marketing. Once I had completed my Kickstarter scheme, I was given the opportunity to pursue an Apprenticeship with Culture Stretch and was able to look for a course that I thought would be best for me. That's when I came across the Level 4 Marketing Executive Apprenticeship with Apprentify. 
What is an Apprenticeship with Apprentify like?
One of my favourite things about completing an Apprenticeship is that I get to have real, hands-on, practical experience whilst developing my knowledge, behaviours, and skills in a real workplace. Not to mention earning a wage and avoiding any tuition fees I might get by earning a qualification through most other higher education pathways.
Apprenticeships really require me to take control of my education. I have to be able to manage my time and be a self-starter in order to progress, which is really useful to me as someone who works remotely and needs to improve these skills on a daily basis. Apprentify makes it really easy to do this by setting out tasks clearly in order of their deadline within their apprenticeship management software, Bud. But I know that I'm not alone. If I am struggling or need help I can always turn to the Culture Stretch team or my Apprenticeship Development Coach that whom I have regular meetings with for help, as well as Progress Reviews that take place with my manager to ensure we all stay on the same page and are working together to guarantee that I make the most out of my Apprenticeship.
During my first month, I have already completed a bunch of tasks that I have found useful and learnt new theories and approaches to Marketing that I have been able to apply to Culture Stretch to develop our Marketing strategy. I have also taken part in a few Virtual Classrooms, which are full days of learning where trainers and apprentices can engage with each other and the learning material to understand the different ways the materials can be used within different businesses and allows us to consider other viewpoints that we may have never thought about.
What does your role involve?
At the moment, my role currently involves creating weekly social media content such as graphics, videos, animations, PDFs, etc. I provide monthly analytic reviews to view the success of any posts and view which posts didn't perform as well. I also create collateral for our clients and any workshops that we may run with them. I am also working on developing a marketing strategy that I'm constantly adding to as I learn more from my Apprenticeship.
I'm currently focussing on refreshing the Culture Stretch website and changing over our CMS to ensure we are getting the most out of our website as well as creating monthly blogs to keep our website current and up to date.
Since I work remotely and Culture Stretch is based 200 miles away, we make sure to have regular weekly catch-ups and use programs such as Microsoft Teams to keep connected throughout the week. I've even been able to travel to events to see the team so that I'm not entirely remote, which has always been really fun and a great way to build relationships in person. 
What's it like working remotely?
Like a lot of other people during the pandemic, I was fortunate enough to switch from working in an office to being able to work from home. I did find this a little difficult to get used to at first, but I really feel like it has benefitted me in so many ways in terms of having a healthier work-life balance, and improving my self-management skills. Being a remote apprentice has made me a real self-starter and has allowed me to take initiative in my work, which has really helped to build my confidence and overall productivity. 
I had created a make-shift office cubby when I first started to WFH, but after leaving that role and becoming a fully remote apprentice with Culture Stretch, I have been able to upgrade my office space into an area that I'm really proud of and am excited to work in. 
Would you recommend starting an apprenticeship?
I'm a big Apprenticeship enthusiast! They mix my love of learning new skills with working and earning money doing something you enjoy. I love being able to gain new skills and qualifications without having to pay any tuition and I find the structure of apprenticeships really useful as you are learning skills that you can practise in your role.
This is the third apprenticeship I've undertaken (prior to my level 2 in Marketing I completed an apprenticeship in Warehousing!), but my first remote apprenticeship. I can honestly say that I find apprenticeships extremely beneficial and would recommend starting an apprenticeship to anyone, whether you want to join a completely new field or gain the knowledge and skills for a more senior position, having the ability to learn in the work environment allows you to really develop the practical skills and understanding you need to excel in your role.
My experience being a remote apprentice has actually been better than when I have completed apprenticeships in the office. I found that I have less distractions and am able to get on with apprenticeship work whilst being able to manage and prioritise any other work I have without feeling the pressure to dip in and out. All my classes and reviews are virtual so it makes things a lot easier and accessible for me.